As modern data storage technology evolves, there have been significant changes in storage media. For servers that need to store large volumes of data, internal disks often have limited storage space. To accommodate the ever-increasing data volumes, external storage methods are commonly employed, including well-known options such as cloud storage and NAS (Network Attached Storage). It's widely known that cloud storage carries a high risk of data loss and can potentially lead to data leaks.
So, how should businesses store their data? How can they ensure the security of their important data storage? NAS storage, despite being an external storage solution, proves highly effective.
What is NAS?
NAS stands for Network Attached Storage, which is a standard file-level storage method that allows multiple users to access and retrieve data from a centralized disk capacity. It integrates storage devices, network interfaces, and Ethernet technology, enabling fast fulfillment of department-level storage capacity and file transfer needs. In simple terms, it allows access to stored content via a network. NAS is renowned for its accessibility, cost-effectiveness, and large capacity.
NAS consolidates storage into one location and supports features such as backups and archiving. It also includes remote access capabilities, enabling users to access files stored on NAS from anywhere on any device. This provides flexibility for different working scenarios, allowing users to handle work tasks anytime, anywhere.
How to Differentiate NAS, DAS, and SAN?
When discussing NAS, it's worth mentioning DAS (Direct-Attached Storage) and SAN (Storage Area Network), as these similar storage methods are often compared. DAS refers to storage systems directly connected to application servers, relying on the server's operating system for data read/write control and maintenance. Data backup and recovery may utilize host resources. In simple terms, it's dedicated server equipment not connected to a network, requiring direct access to physical storage space, such as the hard drives on a PC. However, DAS necessitates managing each device separately, increasing storage management complexity and not being very user-friendly for shared storage among multiple users.
SAN, on the other hand, refers to a dedicated network (typically a high-speed fiber channel-based network) connecting storage devices and network server clusters. When there's a need for massive data access, data can be swiftly transferred between relevant servers and backend storage devices through SAN. NAS uses TCP/IP (e.g., Ethernet) for data transmission, while SAN relies on fiber channel (FC) to meet its dedicated storage network data transmission requirements. The advantage of SAN lies in its extremely high data transmission speeds and the separation of storage from servers, but it is also costlier due to fiber optic infrastructure requirements.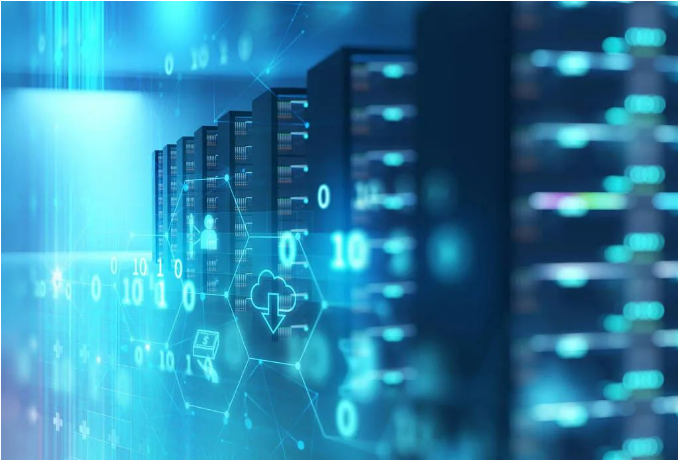 Components of NAS Devices
A typical NAS storage system includes a housing, processor, operating system, and one or more hard drives. Network-attached storage connects to the network via a router or other distribution device. Data can be shared on the network through transmission protocols. NAS devices generally consist of the following components:
★ CPU

★ Storage

★ Network interfaces

★ Operating system
Advantages of NAS
What are the advantages of NAS storage?
★

Low power consumption: NAS requires minimal power to run 24/7.

★

Massive capacity: NAS capacity is flexible and can be expanded by adding additional hard drives, typically measured in terabytes (TB).

★

Data sharing: Unlike SAN storage, NAS allows shared storage space and remote data sharing and collaboration via the network.

★

Secure storage: NAS offers robust data protection features to ensure data security.
In summary, NAS boasts advantages such as data backup management, file sharing and collaboration, remote access, and flexible work arrangements. It caters to diverse user needs, streamlining workflows, enhancing security, saving time and resources, and significantly boosting work efficiency. As a result, it has become the preferred choice for data storage in an increasing number of enterprises.